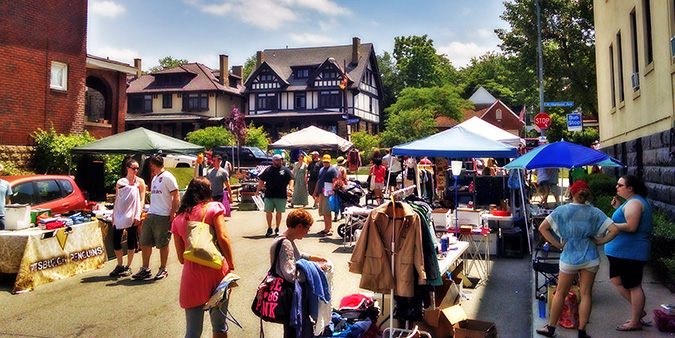 The annual Highland Park Yard Sale and Bryant Street Festival will once again be held on Sunday, June 2nd!
The festivities begin at 9 a.m., when over a hundred Highland Park homes will set up tables and offer items for sale to thousands of bargain hunters walking through the neighborhood. Starting at noon, the Bryant Street Festival will provide an afternoon of family friendly fun with food, music, and activities. Register here to host a sale at your home or at the flea market on Bryant Street. Registrations close May 24th.
If your business or organization is interested in setting up a booth at the Bryant Street Festival, please email Bob Staresinic.
More details for the yard sale and festival will be announced soon!